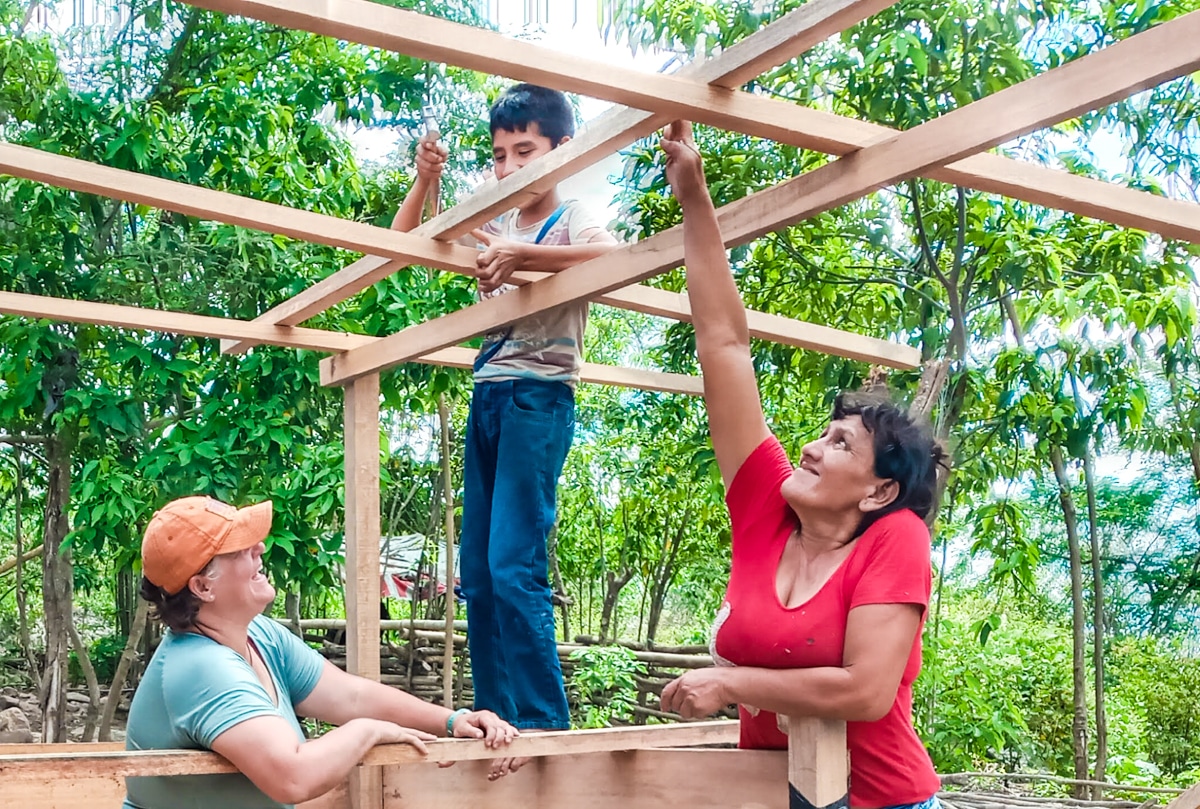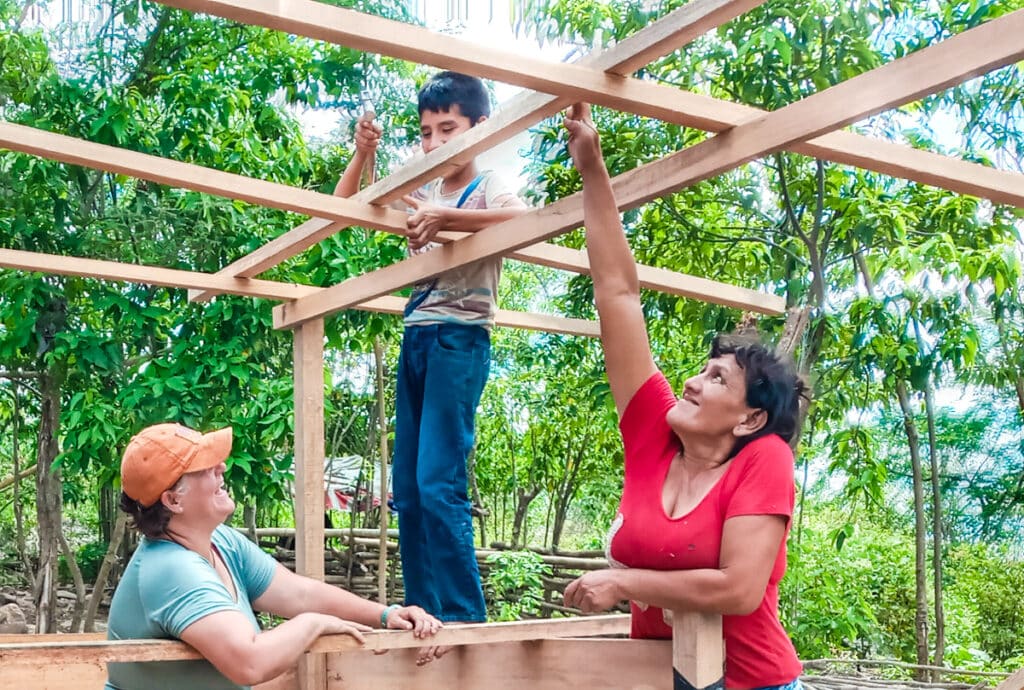 More Than Just a Handout
One of the greatest challenges as a missionary is knowing what to do in the face of the poverty that surrounds us. It is our calling to both share the Gospel and assist the poor. We can't just talk about Jesus when our brothers and sisters are in distressing situations of poverty. And at the same time, there is no way that we can alleviate the physical destitution of everyone we serve. 
In an effort to assist the poor in a sustainable way, several missionaries have helped those in need to build their own sources of income. Starting a business can be a slow and patient process, but it's also fairly straightforward and common in many of the countries in which we serve. People simply need some starting cash, perhaps a little training and guidance, and a good dose of encouragement.
This is precisely what Karen del Castillo has been doing in Cajaruro, Peru. You may remember Maritza from previous stories, the single mother for whom Karen had a house built. Karen has helped Maritza through the process of applying for government assistance and has also set her up with sources of income. Karen writes:
"Our goal has been to help Maritza obtain income and financial support. We have been blessed to be able to walk with her and navigate through the government offices here, which is a very intimidating task when going alone. Our desire was for her to not only obtain government support but also to help her to apply for child support from the father of her children. Which we are happy to share that she now is receiving assistance from both the government and child support. We have also bought her 2 female and 2 male pigs. They are doing well and reproducing—which is all part of God's Plan and the plan to help Maritza earn money by raising them and selling them."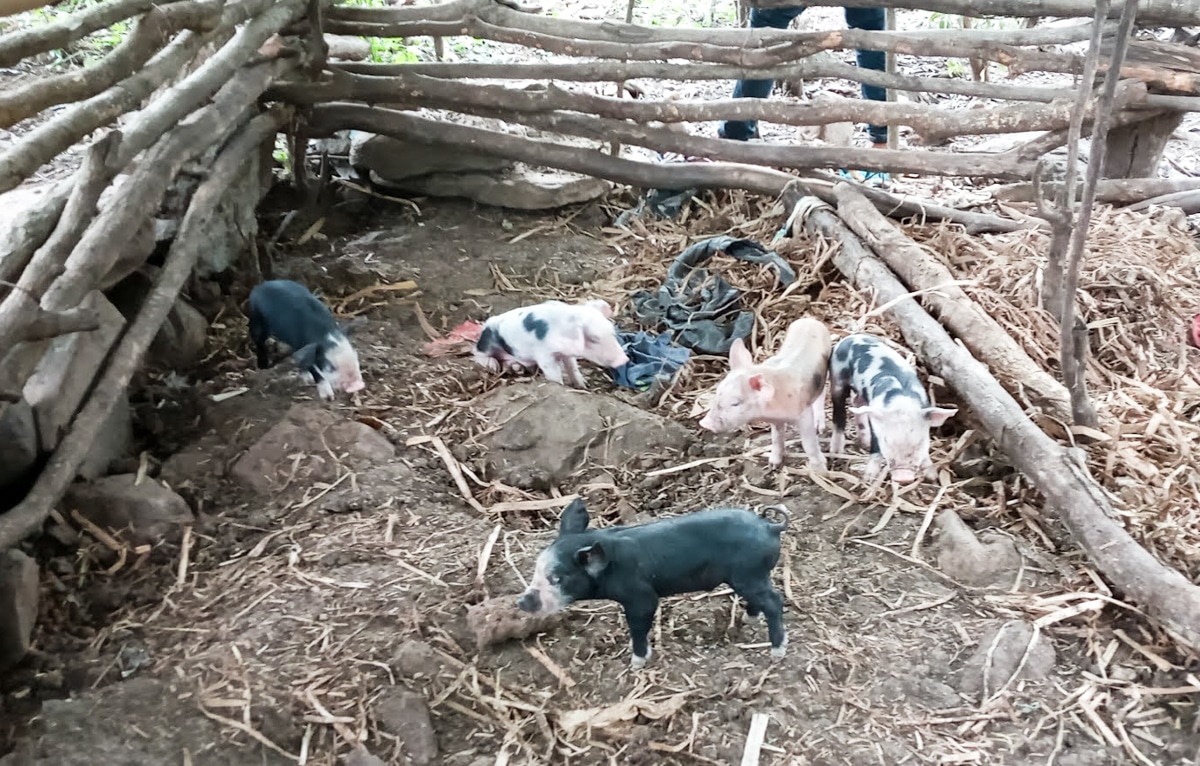 Income from the livestock is a long-term goal, so Karen has also helped Maritza to have a daily source of income right in her own home.
"We were able to help Maritza with the same opportunity to set up a small bodega (store) to help her earn extra income as well. Maritza is such a hard worker but she can not afford daycare, so often she has to leave her children behind when she goes to work in the corn and rice fields. Our desire is that this extra income will help her be able to stay with her children. We bought her a huge pan so she can make a local drink called chicha morada, made from purple corn, cinnamon, and cloves. After she brews it, she will pour it into plastic bottles and sell it."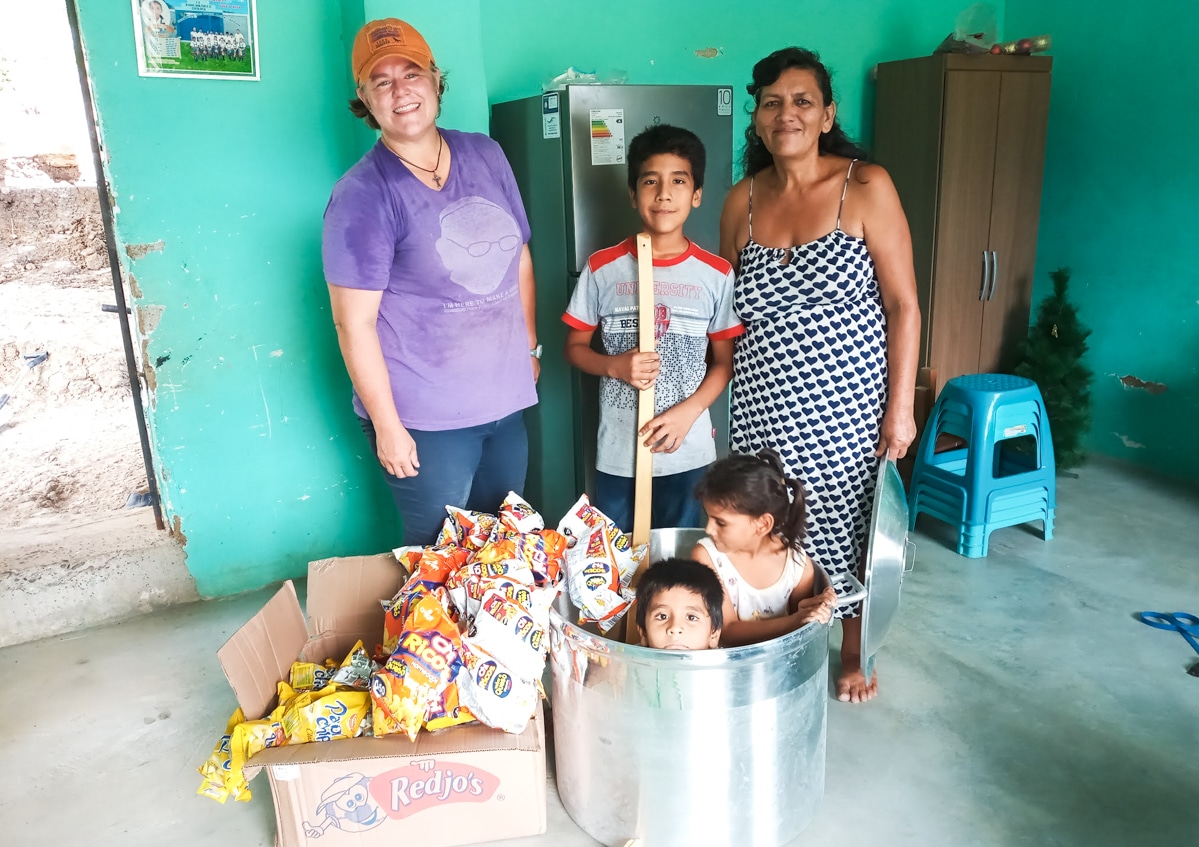 Karen and her family also wanted to help their friend Camila, a teenager who had been selling candy on the streets of a neighboring town in order to make money. When Karen shared Camila's story with her mission partners, a family in the State reached out wanting to help. 
Karen shares God's providence at work:
"Oftentimes we full-time missionaries work as liaisons, as a connection to those back home who have the financial means to help the people here. We are here full time, and it is without a doubt that we get to know the people, their stories of hardship and suffering as we grow in friendship. But often we feel the only tool we have to help is prayer. In the silence of our heart Jesus heard our prayers, and as a good Father he provided for the needs of this lovely little girl."
With the funds received, Karen helped Camila and her mother set up a bodega in their one-bedroom home. Even though these little stores are common, they can be a good source of income since many people don't have transportation and walk to the nearest one for small items and snacks.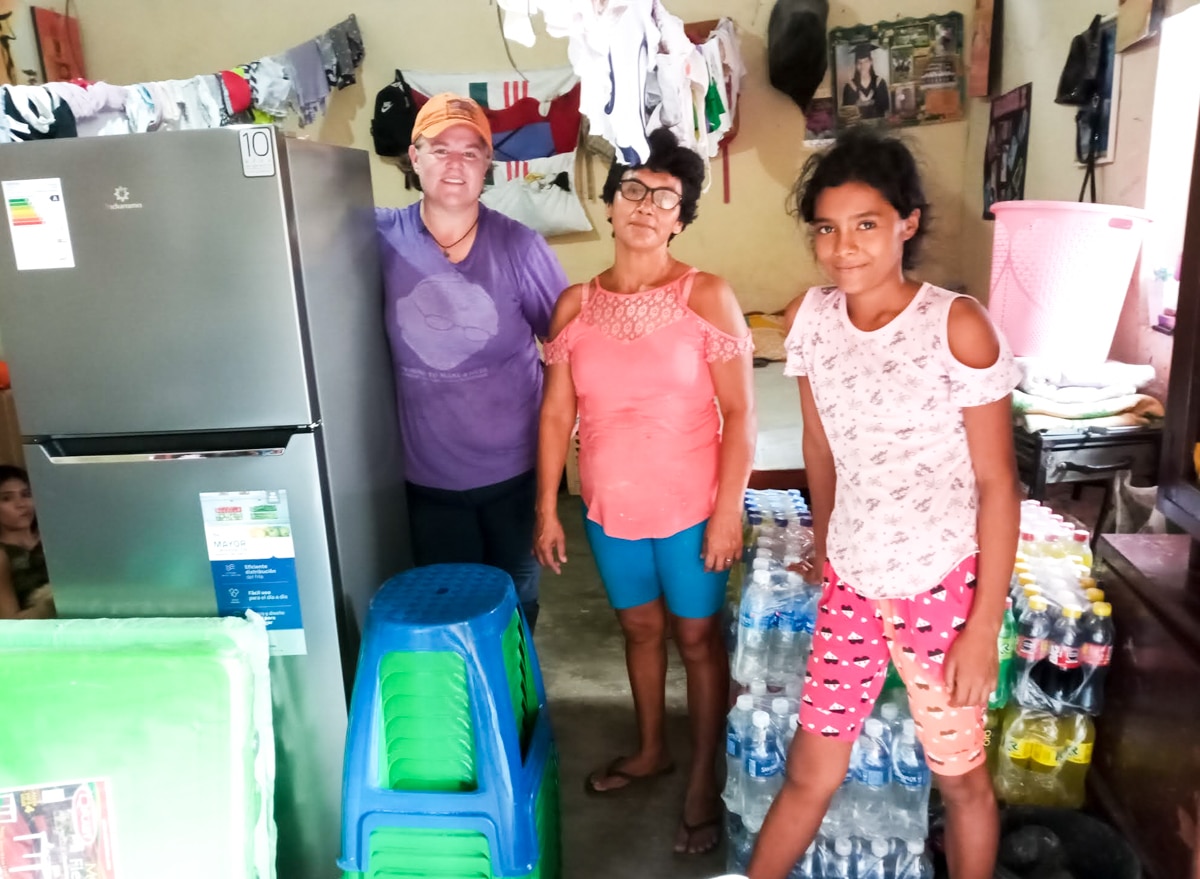 "Funds were provided to buy her a refrigerator and products to sell such as soda, water, chips, and candy," Karen relates. "We were also able to purchase tables and chairs so that Camila and her mom can sell anticuchos—chicken on a stick—in the evenings."
Now Camila and her mother can earn money with their home business instead of walking the streets of another town during the day and night. 
It can be distressing witnessing poverty day in and day out. But assisting with small changes in people's lives can make a big difference. As Karen says, missionaries are liaisons, or instruments—using the resources entrusted to them to help set others up for a better life.