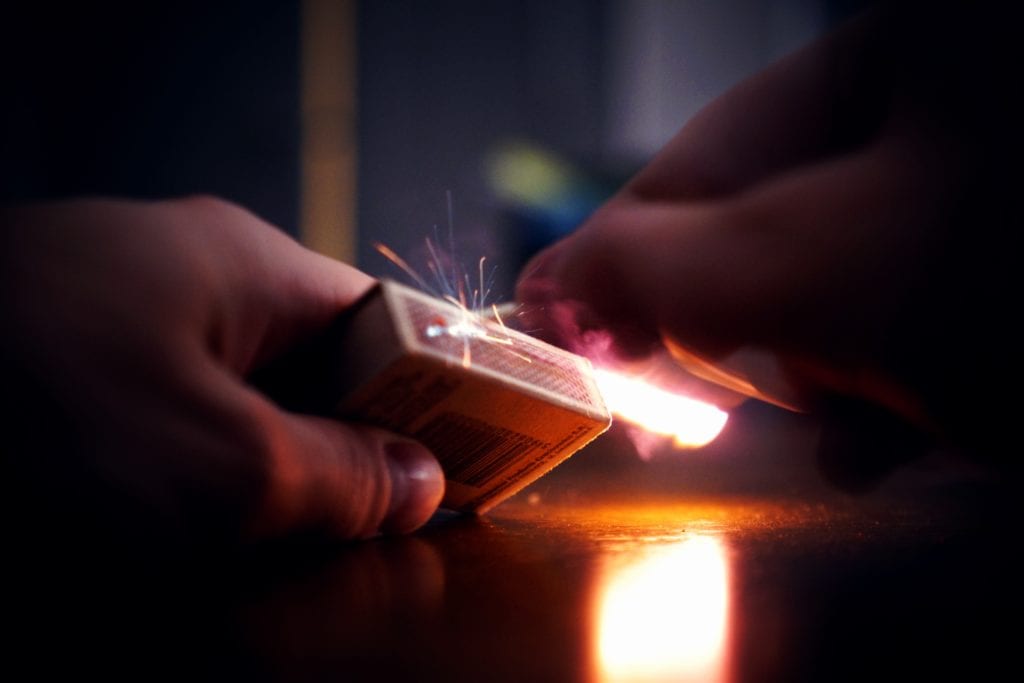 Sparks In The Stubble
The area around our chapel at Big Woods was under construction for the addition of a new parking lot. The only way to get to the chapel was to cross wooden boards laid down over the swampy mud which was everywhere. When they began creating the parking lot in earnest, they moved our little scrappy bridge out of the way. So, there I was at 10 p.m. one night, struggling to march through the mud to get to the chapel.
While in the chapel I reflected on my many misconceptions about God. I specifically prayed for Him to give me the grace to have a greater understanding of His radical, fatherly love for us. By the time I was leaving a couple hours later, the one other person in the chapel had already left. I put my mud-covered shoes back on and prepared to track through the swamp. As I walked out of the chapel, I saw that my fellow missionary had taken the time to lay all the wood back down so I wouldn't have to walk through the mud again – they had witnessed my earlier struggle. As soon as I saw this, the Lord instantly flooded my heart with consolation in His love as I realized that THAT is exactly what the Fathers love is. He is constantly laying down the wood of His cross for us even though He knows our appreciation and gratitude will never be enough and it is something we could never earn. However, He continues to lay it down so that we can more easily cross the very muddy swamps in our lives.
I was recently blessed with the opportunity to attended SEEK (a FOCUS conference) in Indianapolis! During the conference, I found myself reflecting a lot on how the Lord has laid down a path for me in this last year. Just a year ago I was just a freshman in Omaha, Nebraska attending her first FOCUS conference ever and there I found myself a year later running the sponsor booth for Family Missions Company.
And now, to add to the craziness, after being back in Louisiana for 12 days, Madison, Rebekah, and I will be leaving for Taiwan tomorrow morning.
Many times, people will respond to my story with affirmation of my "courage" and "radical faithfulness" to the Lord and it is so humbling because it is simply not true. I am so unworthy of this call and any courage I have is nothing less than a supernatural grace from God because I could not have made these decisions on my own. He worked to make my decisions easy and He has laid down a path for me to follow. That's not to say that it isn't still hard: He doesn't ever promise us that following Him won't be hard, but rather that His "grace is sufficient for you, for power is perfected in weakness" (2 Corinthians 12:9).
I am inadequate for this mission and even if I were to be entirely consumed by a burning fire for the Lord and purified of all my shortcomings, I alone wouldn't be enough to transform the world or even Taiwan. As Thomas Dubay says in his book Happy Are You Poor, "Men on fire are sparks in the stubble."
I am not the person who is going to change the world, but Jesus is, and He knows that we are simply just a spark in the stubble but that's all He needs to start a fire.
"They seemed, in the view of the foolish, to be dead; and their passing away was though an affliction and their going forth from us, utter destruction. But they are in peace. For if to others, indeed, they seem punished, yet is their hope full of immortality; chastised a little, they shall be greatly blessed, because God tried them and found them worthy of Himself. As gold in the furnace, He proved them, and as sacrificial offerings He took them to Himself. In the time of their judgement they shall shine and dart about as sparks through stubble" (Wisdom 3: 2-7).
Please pray for our travels to Taiwan and I encourage you to find how God is calling you to be a spark in your own life because, believe me, His greatness exceeds your weakness, He has laid down the wood of His cross as a path to holiness, and He is calling you.
"Hence the laity, dedicated as they are to Christ and anointed by the Holy Spirit, are marvelously called and prepared so that even richer fruits of the Spirit may be produced in them. For all their works, prayers, and apostolic undertakings, family and married life, daily work, relaxation of mind and body, if they are accomplished in the Spirit – indeed even the hardships of life if patiently born – all these become spiritual sacrifices acceptable to God through Jesus Christ. In the celebration of the Eucharist these may most fittingly be offered to the Father along with the body of the Lord. And so, worshiping everywhere by their holy actions, the laity consecrate the world itself to God, everywhere offering worship by the holiness of their lives." Catechism of the Catholic Church, 901.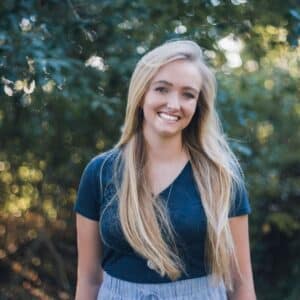 Comments are closed