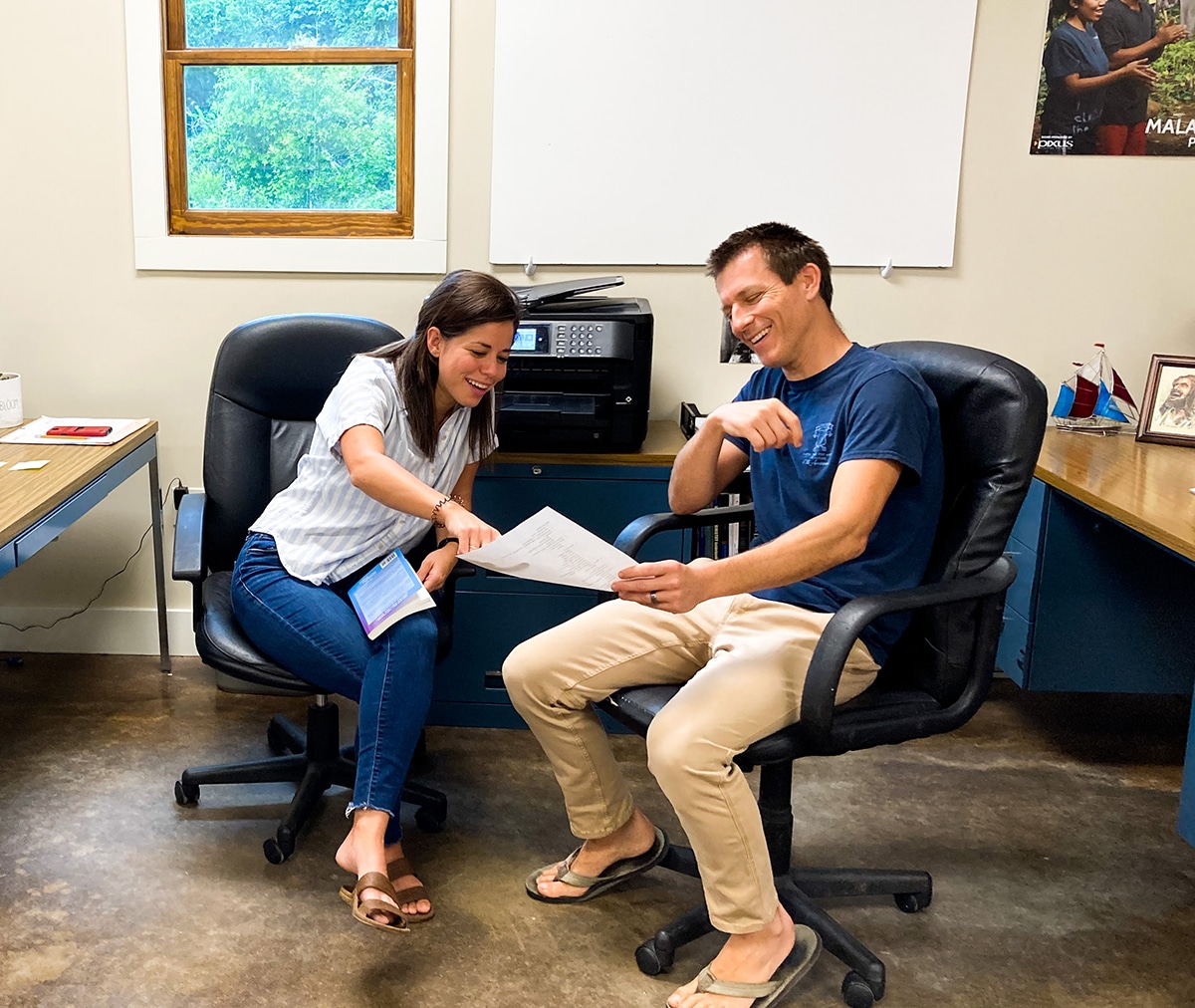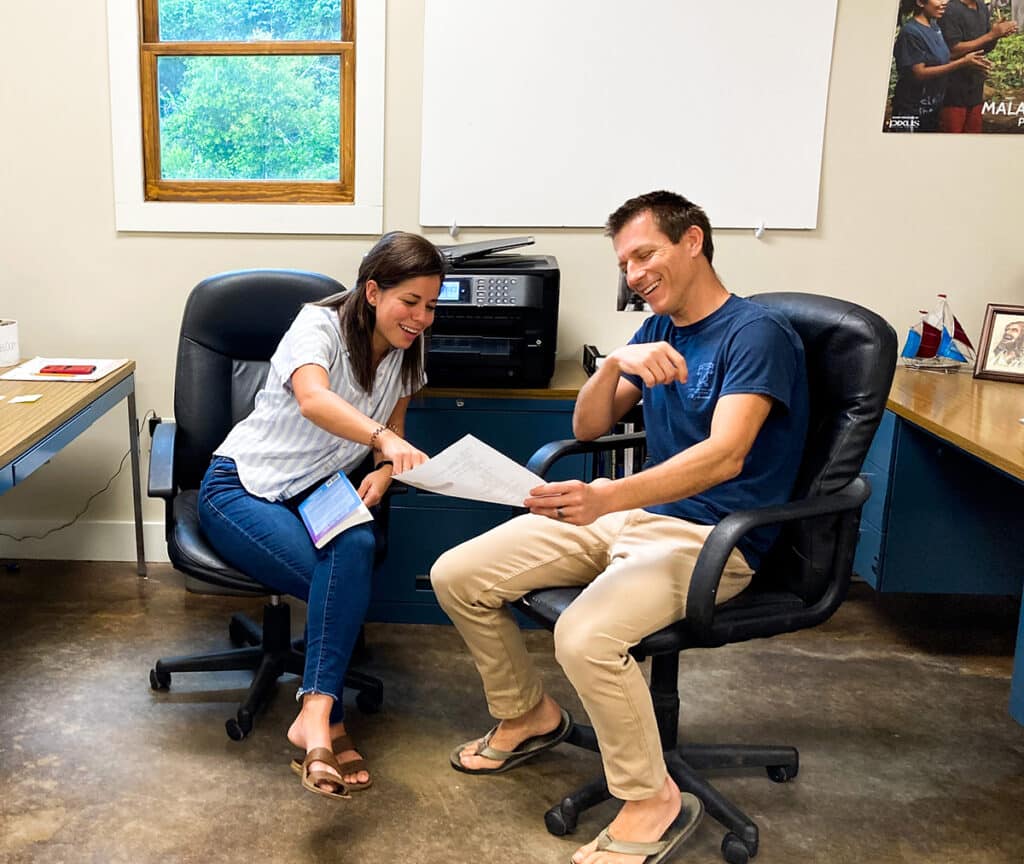 Innovations for Intake
Monumental changes are underway for training future FMC missionaries. Many of these improvements were inspired by missionaries in the field and Member Care staff who desire longevity and sustainability. Intake will look markedly different, with the goal of offering a healthy model for how missionaries can thrive in their foreign mission post.
In the past, Intake formation at Big Woods began in September and culminated with the Commissioning Mass in December. There is now a longer and more intentional application and formation process of interviewing and training those interested in joining FMC. Once accepted, Intake Formation will begin remotely in January and on-site at Big Woods from June through December.
Intake Director Ryan Lawless has seen the Holy Spirit at work as the new process is put into practice. Ryan says, "There are times when we think an applicant is not ready to join Intake that year, and when we speak with them about taking another year and why, it seems the Holy Spirit has already been at work to prepare them for our conversation. Then there is the other side, watching the Spirit working when we do accept someone. This has been so encouraging; He is there."
How do you hope these improvements will benefit missionaries and those they serve?
Ryan: I hope these improvements will give missionaries realistic expectations for life in the foreign field. We recognize that we can't teach everything, but we hope they will be able to develop a rhythm in their new home, and establish roots so they can build relationships and make disciples.
Sara Vasile, Intake Assistant: I hope missionaries will be rooted in the love of the Father, be able to live a sustainable life in the mission field, make their home in a place, learn the language well, inculturate, and make real friends with the poor. From a strong foundation, I hope they will make disciples of all nations, and empower these disciples to make disciples also, so that the love of Jesus can reach every corner of the world.
What are you personally most excited about in this new process?
Ryan: I believe the application process, which is a discernment process, will allow us to take better care of our missionaries. As individuals and families go through this discernment I believe their missionary call will be further strengthened and confirmed. I am excited about how this, along with the changes in Intake, will help missionaries to endure hardships and thrive for many years.
Sara: I'm most excited to see the fruit of a longer discernment and preparation process. Personally, I've experienced many seasons of waiting in my life. If I can stay close to the Lord and His love for me, I have found that these seasons of waiting only further confirm the calling from the Lord. I hope people will walk in with more confidence in their calling.
Is there anything else you'd like to share with our readers?
Sara: If you are discerning being a full-time missionary, please reach out the calendar year before you would hope to come to Intake. For example, if you would like to discern joining Intake 2022, reach out to us now! Also, I recommend going on a mission trip before applying. While you are there with your feet on the ground, surrounded by the poor that Jesus may call you to serve, pray and ask Jesus to reveal His heart to you for His people. Both the experience of being in the mission field, and hearing from the Lord about your calling, are two aspects of discernment that cannot be replicated.
Ryan: We are there journeying in discernment with the applicants. Certainly, this is a big decision; this is your life, and there is a cost. Yet, we hope those considering becoming full-time missionaries will see the incredible value of the call, that it is worth the cost if God is calling you.
Comments are closed